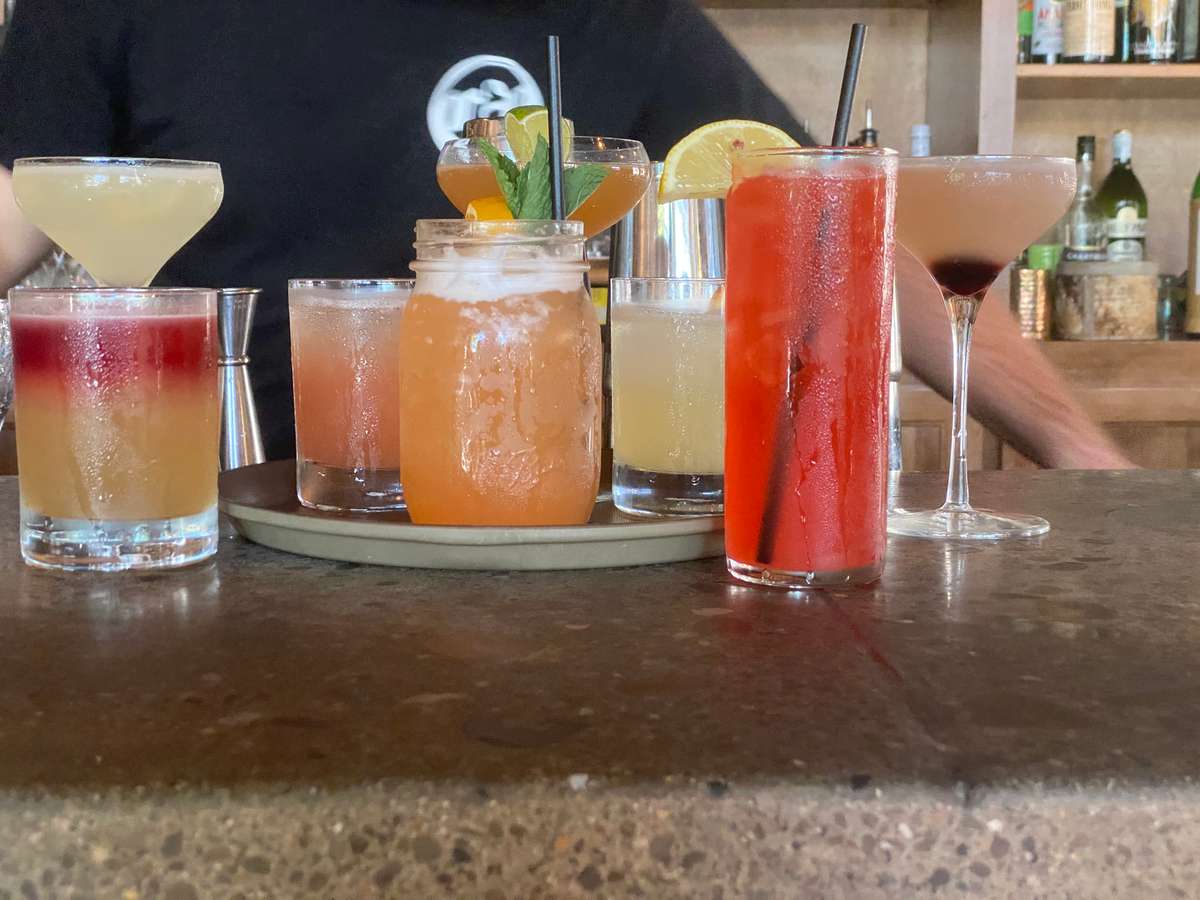 Join Our Team
Now Hiring Head Chef
Carte Blanche is looking for a Head Chef who is passionate about fresh food, beautiful plating and with experience in a high volume restaurant.


Salary based on experience.


Job Summary
The Head Chef is responsible for creating, maintaining and adapting menus as circumstances and environments change, ensures the smooth operation of the kitchen, supervising the Sous Chef(s) and other kitchen staff, conducting necessary training, and ensuring that guest satisfaction with dishes is maintained. Overseeing that all the other chefs are preparing the dishes according to the authentic standard recipes and ensuring the guests' satisfaction is consistent with the Company Standards. Achieving said goals with the assistance and guidance of the Executive Chef, Vice President of Operations and General Manager. 
Objectives and Goals
· Alongside the Executive Chef, ensures that the kitchen's operational budget is strictly adhered to and all costs are strictly controlled.
· Achieves or improves projected profitability of the kitchen.
· Monitors the kitchen's operating costs and takes corrective action where necessary to reduce expenditures in correlation with the Executive Chef and/or General Manager. 
· Ensures that all the chefs maintains proper knife skills and knowledge of recipes. 
· Ensures that all sections are prepared and ready for service at each meal period.
· Assists and supports each section area, ensuring the flair, creativity and quality standards per group's expectations. 
· Ensures that waste of all food items during food preparation is kept to a minimum.
· Assists and trains the chefs in the preparation of all dishes.
· Ensures the proper storage of all food items according to health and safety regulations.
· Maximizes employee morale and productivity.
· Is aware of and abides by all food hygiene laws and regulations purporting to the preparation and service of fresh fish.
· Works in any section of the kitchen when necessary.
· Is familiar with all sections of the kitchen to facilitate the flexible use of employees.
· Ensures that operating and kitchen equipment is maintained to a good standard with minimum breakage.
· Ensures that work stations are cleaned down at the end of a meal period and food is stored away in the appropriate manner.
· Ensures that kitchen and food preparation areas are left clean and sanitized when unattended.
· Effectively oversees and directs the kitchen in a smooth and operational manner.
· Guides and leads by example in all areas of restaurant conduct.
· Liaises and co-operates effectively with all other associated members of staff in relation to all aspects of the production and service of food.
· Trains and develops employees, ensuring they have the necessary skills to perform their duties.
· Promotes the safe use of the restaurant, its equipment and building.
· Responds to any changes in the restaurant as dictated by the needs of the operations and the company.
Job Activities
Customer Service
· Provides friendly, courteous and professional service at all times.
· Provides quick and efficient service.
· Ensures the freshness and quality of dishes in order to provide guests with the highest quality dishes possible.
· Demonstrates a high standard of personal appearance and ensures good personal hygiene.
· Ensures that the agreed standards of food service are adhered to at all times.
· Ensures the efficient flow of service and standards are constantly met during service periods.
· Ensures that all customer requests and queries are responded to promptly and effectively.
· Positively deals with and learns from all customer complaints and comments.
· Actively seeks feedback from customers on a regular basis.
· Builds and maintains an efficient team of employees, driving the team towards the objectives of the business.
· Recruits and selects employees to the agreed staffing levels.
· Develops a learning culture and ensures that all team members feel valued and rewarded.
· Promotes the training and development of staff to ensure standards are maintained, and monitors all training and development within the department.
· Manages all employees in line with the agreed skills and standards, giving regular feedback and appraisals.
· Manages all disciplinary and grievance issues within the department.
· Constantly monitors the grooming and personal hygiene of the team.
· Coordinates cook's tasks.
Departmental Responsibilities
· Reports for service punctually wearing the correct uniform.
· Coordinates with the Purchasing Manager/Executive Chef in ordering ingredients to ensure all menu items are able to be produced by the kitchen during each service.
· Inspects produce with the Receiver to ensure freshness and quality.
· Provides courteous and professional service at all times.
· Ensures a smooth operation is maintained at all times and good communication with all managers is maintained.
· Complies with appropriate legislation.
• Carte Blanche will provide chef coats and aprons. It is expected that all kitchen staff wear the supplied coats and aprons and if any individual needs an increase on the supply of uniforms the Executive Chef must be informed. 
Adherence to Company, Safety and Covid Policies and Procedures
Alert all FOH about any standard allergens ie; peanuts, tree nuts, dairy, etc. that may deter a guest from ordering
· Coordinates with the Executive Chef & General Manager to ensure menu pricing is up-to-date.
· Maintains a good rapport and working relationship with staff in all other departments.
· A concerted effort in keeping up to date with new cooking techniques and culinary trends.
· Designs new recipes, plans new menus, creates seasonally inspired specials and selects plate presentation.
· Has a complete understanding of the company's policies relating to Fire, Hygiene, Health and Safety.

Communication
· Ensures that all staff are well briefed on the daily responsibilities and are given constant supervision and motivation on all aspects of their work.
· Notifies the team of all menu changes, specialties, event menus and changes to standards prior to the commencement of service.
· Develops an open culture of communication, both formal and informal.
· Stimulates change, challenges assumption and ways of working to move the business forward.
· Fosters a culture of flexibility. Responds quickly and positively to changing requirements whether within the department or outside in order to meet business demands and guest service needs.
· Plans ahead to ensure adequate resources are available.
· Is aware of potential highs and lows in the business and customer trends, and plans accordingly.


People Management
· Ensures that individual team members to have individual development plans.
· Monitors employee morale and provides mechanisms for performance feedback and development.
· Develops a positive and direct relationship with all colleagues.
· Supports a culture of pride, ownership and desire to exceed expectations within the department.


Education, Experience and Skill Requirements
· At least 5+ years of prior high-volume, fine dining Sous Chef or above restaurant experience.
· Ability to train and develop team members
· Ability to work effectively in a team environment and take initiative
· Self-motivated individual with excellent written, verbal, and organizational skills.
· Ability to work independently and with others.
· Ability to work independently by prioritizing workload and meeting deadlines.
· Must be flexible and able to work with a variety of people.
· Ability to handle stressful situations and to prevent and/or handle emergency situations.
· Ability to multitask in high pressure situations based on company requirements

Job Type: Full-time
Benefits:
• Health insurance
• Competitive salary
• PTO (2 weeks) 
Physical Setting:
• Casual fine dining restaurant
Schedule:
• 8+ hour(s) shift
• 5 day work week 
• Day shift
• Night shift
• Weekend required
• Holidays ie; Mother's Day, Father's Day & Easter
Work Remotely:
• No

Disclaimer: The above job description is meant to describe the general nature and level of work being performed; and is not intended to be construed as an exhaustive list of all responsibilities, duties and skills required for the position.
We are an Equal Opportunity Employer. We recognize that people are our finest asset. It is our policy to provide equal employment opportunities to all individuals, regardless of race, creed, color, religion or belief, national origin, sex, ancestry, age, marital status, veteran status, disability, medical condition, gender identity or sexual orientation or any other classification protected by law.